IBJJF Master's World's August 2016!!
For the 8th consecutive time....TEAM ROBERTO TRAVEN stands proudly on the podium with a 1st place win!!! We are incredibly proud and honored to follow this man into battle! He leads by example and supports ALL of his athletes in their individual Jiu~Jitsu journeys.
Come and be a part of this amazing team and Jiu~Jitsu family here at Fighting Chance Fitness!! Whether you wish to compete or not...it is hard to dispute that this is some amazing Jiu~Jitsu!!
2016 Atlanta Winter Open Champions!!!!! Come and be a part of this amazing team lead by Master Roberto Traven!! Leading by example!!!!
Proud to once again announce that our amazing head coach Professor Roberto Traven has led this team to another 1st Place podium spot at the IBJJF 2015 Atlanta Winter Open!!! Congratulations to Team Roberto Traven! Hard work and dedication standing proud!!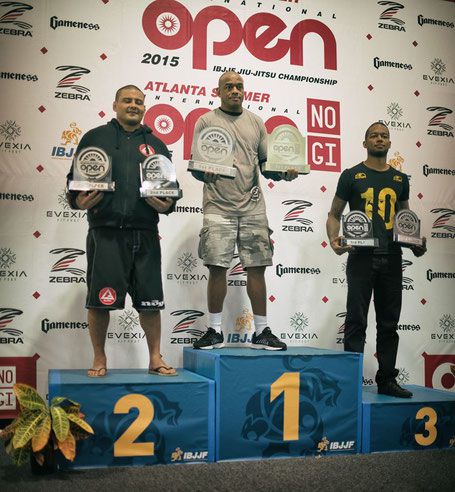 Team Roberto Traven once again takes the winners podium at the 2015 IBJJF Atlanta Summer Open in BOTH the Gi and No-Gi divisions!!! The most amazing head coach any team could be blessed to have!
2014 Atlanta Open International...Team Roberto Traven does it AGAIN!!!
Atlanta Open Champions 2014!!!